4DX OS - SYSTEMET BAG SUCCESFULD STRATEGIEKSEKVERING
TAG STYRINGEN OG BRUG 4DX OS TIL AT EKSEKVERE MED OG GENNEM DIT TEAM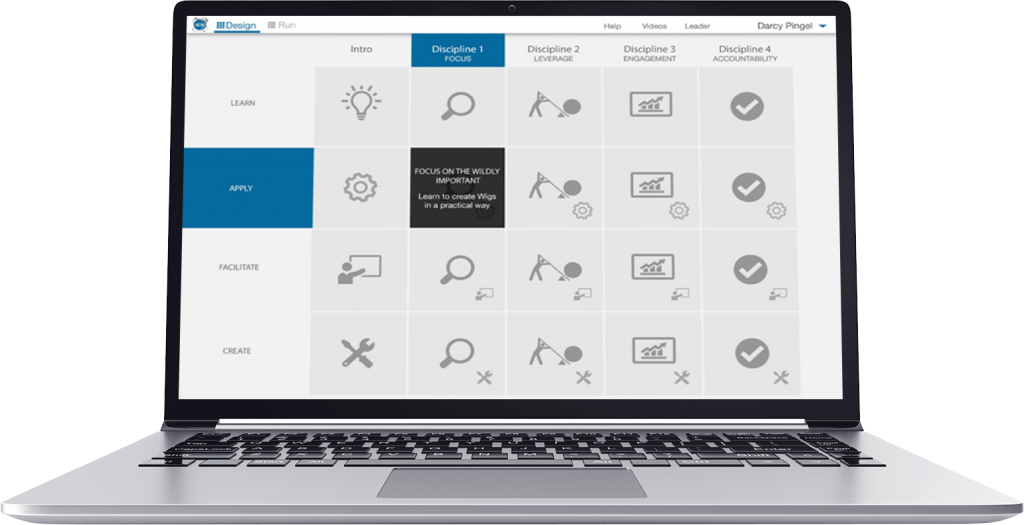 4DX OPERATING SYSTEM
Lær at arbejde med strategieksekveringsmetoden De 4 EksekveringsDiscipliner på en måde, som passer til dig og dit team.
Se introduktionsvideoen til 4DX OS
Systemet der hjælper dig til at gennemføre strategi gennem og med dit team
Løsningen
The 4DX Operating System.
01. SKAB FUNDAMENTET
Her træner vi dig og dit team i De 4 EksekveringsDiscipliner.
02. ANVENDELSE AF 4DX OS
Her guider vi dig dybdegående i hver disciplin, baseret på vores erfaringer med at hjælpe organisationer og teams med at implementere 4DX OS.
03. SÆT JERES VIGTIGSTE MÅL
En af de største fordele ved metoden er, hvordan den engagerer alle medarbejdere i teamet. I denne del hjælper vi dig med at involvere dit team gennem øvelser, som giver dig svar på, hvordan du bedst kan opnå dine Vildt Vigtige Mål (WIG) gennem ugentlige forpligtelser.
04. TAG EJERSKAB OVER SYSTEMET
Det er én ting at have en plan for at gennemføre en strategi og en helt anden ting at have en god proces til gennemførelse. Sidste del af processen tager udgangspunkt i det, du har lært i del 3. Her lærer du at sætte jeres Vildt Vigtige Mål (WIG) ind i vores digitale system, som efterfølgende vil hjælpe dig og dit team på daglig basis med at opretholde kadencen i ansvarligheden.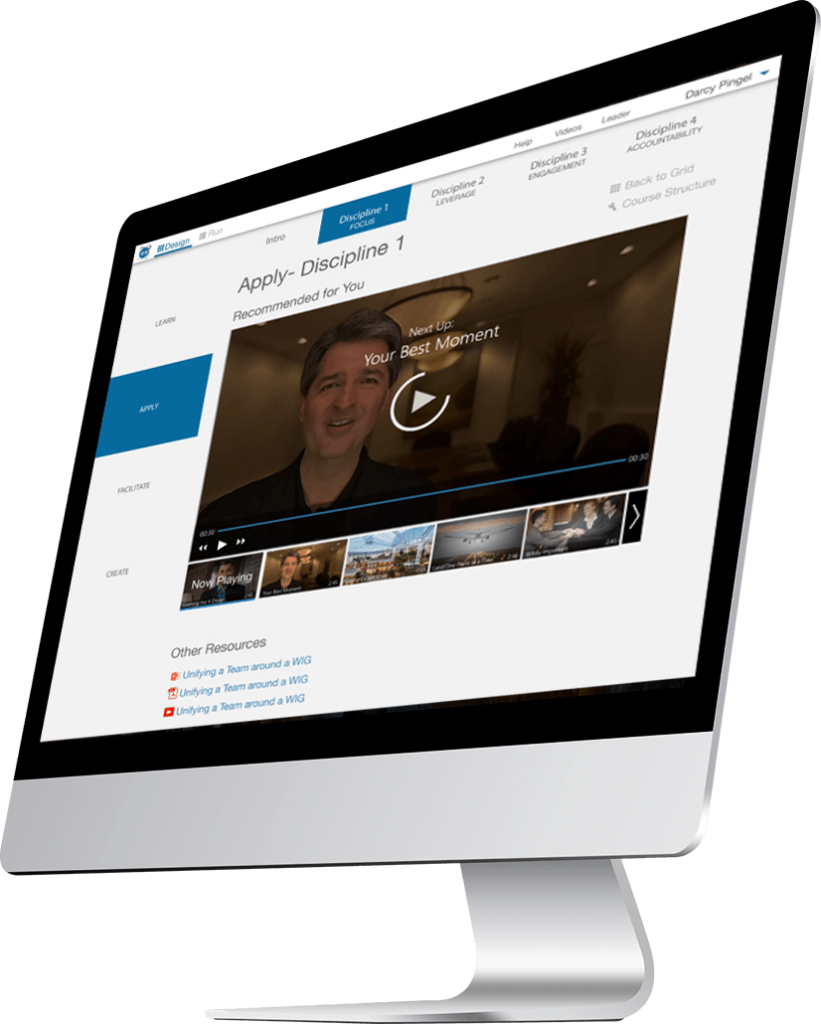 Kontakt os!
Send en besked og få mere information.